TIPS for EXPLORING ELECTRONICS:
A basic guide for novice electronics experimenters
Copyright 2018 by R. Harris, technical instructor
---
---

SAFETY is the most important consideration in tinkering with electronics,
and in ANY kind of electronic experimenting.

CAUTION: ELECTRICITY -- even from small batteries -- can be powerful, even dangerous, stuff. It can cause burns, fires, small explosions, damage and injury -- and (with higher voltages) severe electrical shock, and even death.

Always be ready to disconnect power INSTANTLY.
Never leave a powered-up experiment unattended.

Have a pair of gloves (preferably rubber) handy -- in case voltages get too high, or battery or circuit temperatures suddenly go blistering hot. (I've burnt my hands with simple AA batteries caught in a bad circuit).

HIGH VOLTAGE (above 28 volts).

Generally speaking, voltages above 28 volts can be fatal to people if the power source has enough capacity -- which most do. This is especially true for the high-voltage (110 volts or more) power from wall outlets, light sockets and extension cords.

Ignore macho claims of people who claim to have survived high-voltage contact. It happens, just like some folks survive car accidents; but that doesn't make it smart to try wrecking your car.

EVERYBODY: As a general rule of thumb, do not connect any of these experiments to any high-voltage source -- nor to any device connected to high voltage (such as a manufactured TV, radio or lamp, or any electrical appliance).
KIDS: Do NOT mess with the high-voltage (110 volts or more) power from wall outlets, light sockets and extension cords. Just don't. Stick to voltages at or below 12 volts. And still be careful. Runaway current, even at low voltages, can cause burns, fire and explosions. Be sure to arrange things EXACTLY as instructions indicate (unless you see a hazard in them). Always be ready to disconnect power INSTANTLY.
ADULTS: Be extremely cautious with the high-voltage (110 volts or more) power from wall outlets, light sockets and extension cords.

NEVER assume you're safe when working with high voltages. ONE mistake can be catastrophic, even fatal.
Wear rubber gloves.
Keep your LEFT hand in your pocket, to reduce the risk of making an electrical contact that passes through your heart -- and use only your right hand (a traditional electrician's technique).
Know where the circuit breakers (or fuses) are, and how to use them to interrupt current.
Have another adult nearby trained to do just that if you get shocked. They should not attempt to touch you, but rather shut off power from a safe place, and then push (or kick) you away from it with something not metal -- or push away the electrical item you're in contact with. Pulling is more hazardous.

USE the INSTRUCTIONS
whether in print or online:

READ THEM FULLY BEFORE ACTING: Don't assume you know what you're doing until you've read ALL of the instructions (multiple times, if necessary). Then procede to follow them.
FOLLOW THEM: Be sure to arrange things EXACTLY as instructions indicate (unless you see a hazard in them).

BEFORE you start:

Follow the SAFETY instructions.
Make sure you have the correct...

INSTRUCTIONS
WORKSPACE (clear, clean, dry & secure)
TOOLS
PARTS
POWER SOURCE (adequately charged)

WHILE WORKING:

Follow the SAFETY instructions.
Make sure devices are ORIENTED the correct way. (assembling things backwards could damage things, even start a fire or tiny explosion).
Make sure POLARITY is correct for all items -- ensure that Positive (+) and Negative (-) contacts are made correctly -- not just with batteries, but also with electrolytic capacitors, diodes, transistors, integrated circuits, LEDs, and everything connected to them.
ASSEMBLE things in the prescribed ORDER.
MEASURE, TEST and OPERATE things in the prescribed ORDER.
If something is wrong, STOP, and go back and fix it, before moving ahead.

IF SOMETHING SEEMS to be RISKY or HAZARDOUS -- DON'T DO IT.

---

BATTERIES are the life-blood of your experiments.
Keep plenty of fresh ones on hand.

Some experiments and projects may use up your batteries fast -- especially if you decide to leave them powered-up for long periods of time.

Many circuits may not work at all with weak batteries (let alone dead ones).

For best INITIAL results,
buy NON-rechargeable alkaline batteries




Long-life, good-quality, 1.5 volt alkaline batteries are the most effective batteries for most experimenting. (Do NOT try to recharge them; they can blow up if you do -- mine did.)

Many electronic devices and kits, today, like most of those of the 20th Century, assume your batteries are of the NON-rechargeable types -- common 1.5-volt batteries. ( Two of these, combined, produce 3.0 volts. )
(The small rectangular alkaline batteries produce 9.0 volts.)

By comparison, nearly all rechargeable batteries produce just 1.2-volts per cell. ( Two of them produce only 2.4 volts, which can make a significant difference in the behavior of some circuits.)
(Most small rectangular rechargeable batteries produce 7.2—7.4 volts; a few produce 8.4 volts.)



HOWEVER...
...since many common experimenters' circuits WILL work with just 2.4 volts (or 8.4 volts)...

For best ECONOMY,
buy rechargeable batteres
-- and exactly-matching recharger(s).


Rechargeable batteries are the most expensive batteries for an initial purchase (especially since you must also buy a recharger), but they rapidly pay for themselves as you use them up, and then recharge them, then use them again, over and over.

ONE good set of rechargeables does the work of DOZENS of "cheaper" NON-rechargeables -- quickly saving you a ton of money, and lots of needless trips to the store. One of the most quickly-profitable investments anyone can make.

---



About RECHARGEABLE BATTERIES:
There are various types, but...

The BEST (for normal use, at present, in 2018) are:

"NiMH" ("Nickel-Metal Hydride) batteries.

AVOID:

"Li-on" ("Lithium-Ion") batteries -- as they are unusually prone to fire;
"Ni-Cad" ("Nickel-Cadmium) batteries -- as they are suceptible to "memory" issues that can limit their rechargeability - and to "thermal runaway" that can cause explosion or fire.

---


About battery RECHARGERS:

When you buy rechargeable batteries, also buy the exactly-matching recharger(s), of the same brand(s). (Recharging a battery with the wrong recharger could cause explosion or fire). NEVER use a "rapid charger" with a battery it wasn't specifically designed for.

---



About BATTERY BRANDS:
Rechargeable AND non-rechargeable, based on my experience:

BEST batteries:
"Duracell," followed by "Energizer."
Sunbeam's "gold-top" alkaline batteries seem adequate, too.
The relatively cheap green rechargeable "Thunderbolt" batteries, from Harbor Freight, seem to be worth the money, though not as effective as these other brands.
WORST batteries:
Sunbeam's cheaper red-and-white batteries. Also avoid "Ray-O-Vac," "Eveready" and "Radio Shack" brand batteries. They're cheap, short-life, weak batteries, and the Ray-O-Vac seem prone to nasty, destructive leaks. Any off-brand battery is likely poor quality, or outright junk.
---
About battery CAPACITY:
Battery capacity is, essentially, how long a battery can continue to put out a given amount of current -- measured in Amps ("A") or milliAmps ("mA" -- one-thousandth of an Amp) -- before it is completely discharged. Obviously, more is better.

a 1.0 Amp-hour ("1 Ah") battery
-- more often called a 1,000 milliAmp-hour ("1000mAh") battery
-- can, at best, supply
1 Amp of currrent for 1 hour.
or 1 milliAmp (1 one-thousandth of an Amp) for 1,000 hours.
or 2 milliAmps for 500 hours.
or 20 milliAmps for 50 hours.
or 200 milliAmps for 5 hours.
And so on.

While NON-rechargeable batteries aren't usually marked with their capacity, nearly all rechargeable batteries are marked with their capacity, in mAh -- telling you how much energy the battery can hold at full charge.

Typical values in AA-size batteries range from weak 50mAh batteries (sometimes installed in cheap solar yard lights) to powerful 2600mAh batteries (top-brand consumer rechargeables). Some industrial batteries are even higher.

Most rechargeable AA batteries, today, can store between 1100 and 2500 mAh. It's far better to spend the little extra to get the higher-capacity batteries. They do more, longer -- and seem to survive longer in heavy use and recharging -- before burning out altogether. (Yes, even rechargeables eventually weaken, and find it hard to fully recharge -- and finally quit permanently -- but only after you've gotten more than your money's worth out of them.)
---
About circuit LOAD:
Different devices and circuits consume different amounts of amperage (current), putting different amounts of "load" on the battery.

Devices that produce heat or motion tend -- on average -- to consume more amps than devices that produce light or sound. (NOTE: Old-fashioned "incandescent" light bulbs -- which give off light as a by-product of heating a wire -- consume about 2-10 times as much energy as modern LED bulbs, for the same amount of light.)
The electrical current rates, of the various small electronic devices and projects, range from a few milliAmps, to (momentarily) a couple of amps (2000 mA), or more.
Typical current rates, for most kit projects, are probably between 20 and 500 mA.
The higher-current circuits -- one Amp (1000mA) and above -- probably only pull that current momentarily, or until you release the "key" or other momentary switch contact.
---
---
EXPERIMENT EFFECTIVELY:
BE PATIENT & THOROUGH:
Take time to learn electronics in a somewhat careful and orderly way, and take time to be sure you understand what you're doing, and why things happen they way they do.

Be careful to really learn BASICS, FIRST, THOROUGHLY -- before leaping ahead into fancy stuff. Real ability and success in electronics depends upon this. Those who master the BASICS FIRST, are far more successful in the advanced stuff.

REALLY SPEND TIME with ONE PROJECT at a time:

read the instructions (if any) fully before beginnning,
check out the components before putting them in the circuit,
carefully note the outcomes, and reflect upon them, and
consider alteratives and practical applications.
Talk it over with someone.
Let the lesson really soak in, and truly enrich your knowledge.

BE SCIENTIFIC:
Take time to think through an experiment, determine expectations, then carefully note actual outcomes -- and then reflect on the outcomes, and carefully analyze the reason(s) for any differences between expected and actual outcomes. A solid way to learn.
MEASURE:
Get a basic MULTI-METER (also called a "VOM" for "Volt/Ohm Meter", or "DVM" for "Digital VoltMeter"), and learn how to use it. Cheap ones ($5-15) -- either digital or analog -- are available from the electrical supplies sections of Wal-Mart, Harbor Freight, and various hardware, automotive and electronics stores.

If you can afford it, buy one of each type ("analog" with a moving needle -- and "digital" with a digital display) -- they each have advantages and disadvantages. Combined, they're really handy.

STUDY THE METER'S INSTRUCTIONS, THOROUGHLY, and
EXPERIMENT CAREFULLY with each feature.
ASK AN EXPERT FOR ADVICE on using the meter.
SET FUNCTION SELECTOR to LEAST-SENSITIVE SETTING FIRST, when measuring a completely unknown energy or resistance:

Volts (V), start at the highest voltage setting, then work your way down, until you get a proper indication.
Amps (A)--- current -- start at the highest Amperage setting, then work down (towards milliAmps -- mA).
Ohms (Ω)-- resistance -- start at the LOWEST resistance, and then work your way UP (from Ω.to KΩ to MΩ)

IF THE METER FAILS,

CHECK...
THE SETTINGS, then
THE FUSE and
THE BATTERY.

Don't freak out just because your meter isn't working.

Is there an "ON" switch? Is it "ON"?
Did you set the function switch to the correct function?
Did you set it to the correct maximum-range setting? (Don't test 115 volts on the 10-volt setting. Don't test 0.2 volts on the 1000-volt setting)
Is the battery dead, or dying?
Fuse blown? Normally, meters also have very sensitive small FUSES inside them, to prevent you from blowing up the meter. If the meter fails, check the fuse. If the fuse is not intact, replace it (exactly) from an electronics, hardware, or automotive store. (The fuse has its part number or specifications stamped or engraved in the metal parts of the fuse; hard to read, but extremely important).

GRAPH:
Make simple graphs of your measurements, under varying conditions. For instance, make a simple line-graph of electrical changes that you measure, in a given circuit, over time: use the X-axis (horizontal base line) to map out time durations, and the Y-axis (vertical scale) to define the intensity (such as voltage, amperage, resistance, etc.). Graphs can give great clarity to what is going on, compared to just looking at a table of numbers. If you want neat graph paper, it's available at any office-supply or dollar store. Spreadsheet software makes nice graphs, too.
CALCULATE:
As part of your experimenting, take time to really "DO THE MATH." Electricity works in numbers, and much can be determined and resolved -- even predicted -- through careful calculation. Learn and pratice the formulas of "Ohm's law" (a must)... and maybe eventually even "Kirchoff's Laws".
TRY SLIGHT VARIATIONS
...a little at a time, to see how things change. Be careful not to go beyond the limits of the components (if you don't know their limits, don't push them).
THINK of PRACTICAL APPLICATIONS
...for an idea or circuit. Realizing actual uses for an idea helps you understand it better, and increases your ability to convert electronics into results.
FIX or REPLACE WHAT'S BROKE:
Periodically test your components, with a suitable meter or other instrument, to see if they're in good condition, and functioning properly. It's common (especially with old kits like this) for an experimenter to have blown a component or two (or more) without realizing it. And sometimes there's one that's defective from the start.

Just keep in mind that most components have a certain amount of "slop" in them:
Their component's official or marked ratings may be very precise,
but the component, itself, will probably only be approximately that value.
The range of acceptable or intentional variation of a component, or a circuit, is called its tolerance. Many resistors, for instance, have a "tolerance" of plus-or-minus (+/-) 20%. (A resistor marked as "100 ohms" may actually be anywhere in the range between 80 and 120 ohms.)

REPLACEMENT PARTS are available (usually cheaply) from:
LOCAL STORES: Electonics hobby or pro shops, like some Radio Shack stores (yes, a few still exist), and some industrial-supply distributors. Ask a local electronics technician, ham radio operator, electrician or appliance repairman where to go.
ONLINE retailers and distributors (industrial pros turn to Mouser Electronics, DigiKey, Grainger Supply, and others).
BASICS -- Wire, switches, bulbs and other such basics -- can be found in hardware and auto-supply stores (and the staff can be helpful in finding the items), and sometimes in such departments at department stores. And these devices can be great basic experimenting tools to add to your kit.
RECYCLE: Some parts can be "cannibalized" from junk equipment, or from cheap, new stuff. I've scavanged low-power rechargeable batteries -- and solar panels, and LEDs -- from cheap two-dollar yard lights sold at the local dollar store. Just be sure to test these scavanged parts, before using them, to ensure they'll work as you hope. Don't replace faulty parts with more faulty parts.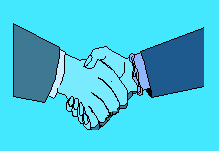 WORK WITH OTHERS:
Teaming with others can make it more entertaining, and easier to spot and flx problems, when experimenting. It can be tough to find a fellow experimenter who's willing to "play" with you, but can be well worth the effort. Respect and accommodate your pal, and make it worth his/her time. (See the next section for ways to meet the right people.)
DON'T GIVE UP.
Experimenting is often frustrating and disappointing. Thomas Edison went though DOZENS of variations on the light bulb before he discovered one that wouldn't burn out. Experts all over the world try and fail every day, until they don't. They learn from their mistakes, and adjust their efforts accordingly. And move forward.
---
---
LEARN FROM OTHERS:
PEOPLE-- If you know someone who knows electronics, they can be your best learning resource. Cultivate their friendship (do for them, as you'd have them do for you), and learn from them. Respect their knowledge and advice.
CLUBS -- Ham-radio clubs, for amateur-radio enthusiasts, sometimes provide some technical tutoring -- or can tell you where to look.
MAKER-SPACES --(sometimes just called "makerspace") facilities where members have use of various shop tools and instruments to experiment, build, fix and create things -- sometimes also have rudimentary classes, usually taught by amateur instructors.
SCHOOLS -- Vocational/technical and Trade schools, tech colleges, junior colleges, and universities provide varying levels (and quality) of training in electronics, at varying costs, and on varying scales. If you're in high school, and electronic courses are available -- or if you can enroll in a local vo-tech school for free as a high-school student -- GRAB THE OPPORTUNITY. You'll probably NEVER have a cheaper or better opportunity to learn electronics. And the younger you are (after age 13), the better and faster you'll learn, probably. Learn NOW.
BOOKS -- LIBRARIES, BOOKSTORES & ELECTRONICS SHOPS...
...have good basic books on electricity and electronics. Look for well-laid-out books, that seem carefully organized to lead you carefully through the basics. Look for LOTS of GOOD ILLUSTRATIONS -- don't try to learn electronics from words alone. (Some simple kids' books on electronics gave me my start).
INTERNET articles can be very instructive, although often sloppy and/or incomplete -- and often overlook serious risks and hazards.
VIDEOS on YouTube provide some useful instruction, but their quality varies a lot -- from wise, professional experts... to stupid, dangerous crackpots. Most of the YouTube videos have not been carefully or professionally edited, and even professional experts often make dumb mistakes in them. Choose VERY carefully, and maybe consult with another expert before heeding advice in YouTube videos.
ON-THE-JOB TRAINING: --- some jobs let you work with basic electrical or electronic items, and give you the chance, through experience or company-supplied training, to gradually learn more.
(CAUTION: When applying, don't claim more electrical / electronic expertise than you actually have. You'll either get found out, and rejected for it, or get hired and given duties and risks you're not ready for. Play it straight.)

---
---
---
GOOD LUCK !!!
---
r>